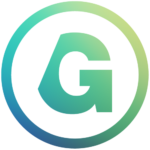 Greg Montgomery
Hands-on finance leader specializing in private equity, crafting financial strategy, building blue-chip finance | accounting teams and driving strategic expansions.

Greg is a Blue-Chip Senior Finance Leader and Big Four CPA with 25+ years of progressive experience across upstream, midstream, downstream, petrochemical, and renewable energy sectors. Over the course of his career, he has generated $1.2 billion of EBITDA growth and $5.1 billion of ROE growth, implemented $8.1 billion of business development projects (41 transactions) and facilitated $3.5 billion of capital structures (27 fundings) in both the public and private markets. Greg is committed to maximizing long-term shareholder value, ensuring a balanced portfolio of growth initiatives, and maintaining a high level of integrity and transparency.
Professional Profile
Greg is on the Board of Directors of a Public Oil and Gas Company and has served as Senior Vice President and CFO for three successful private equity energy domestic and international companies (Natural Gas Gathering & Processing, Storage Terminalling and Petrochemicals) and two privately held energy domestic and international companies (Storage Terminalling and Management Consulting). Prior to that, he was the Corporate Controller and Strategic Planning Director for Enbridge Energy Partners (EEP: NYSE) and a Compliance Officer for Pennzoil (PZL: NYSE), two Fortune 500 companies, and an Audit Associate for Deloitte & Touche.
He is also active in industry associations, including National Energy Services, Houston Producers Forum, International Terminal Association, Financial Executives International and Houston Energy Finance.
Significant Experience
International Terminal & Storage Company
International Petrochemical Company
Fortune 500 Integrated Midstream Company
Strategic Planning Director | Corporate Controller
Fortune 500 Integrated Energy Company
Areas of Practice
Transformation & Innovation
M&A and Organic Growth
Funding and Structuring
Cash Flow Optimization
Dynamic Reporting & KPIs
Private Equity
Blue-Chip Finance Teams
Treasury Management
Budgeting and Forecasting
ERP Implementations
Risk Mitigation
SEC, GAAP and IFRS
Education/Qualifications
BBA Accounting – University of Houston
CPA – Texas State Board of Public Accountancy