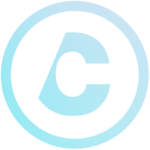 Chris Stratton
Business architect specializing in commodity risk management, derivatives, accounting and valuation.

With over three decades of CPA and consulting experience, Chris Stratton has pushed the limits of how we think and deliver financial services.  His rare perspective is the product of context that comes from working as a freelancer, entrepreneur and a CFO/managing member of high-performing consulting and corporate management teams. His distinguished experience includes PricewaterhouseCoopers and Citibank, as well as prominent private equity firms.
Professional Profile
It is his founding vision and hands-on approach that defines and guides the Vine Advisors' reengineering of a better approach to helping businesses experiencing transformational growth. This powerful model is the product of creative freedom gained as a gig economy pioneer, complemented by corporate success at the highest levels, plus a passionate commitment to providing clients end-to-end financial services and advisory.
Clients come from diverse industries including energy, agriculture, health care and legal. In every engagement is his commitment to creating value and specialized accounting, valuation, Financial Operations and Risk Managements, with deep experience in Mergers, Acquisition and Financial Restructuring.  Every client receives a proposal featuring a pre-calculated return on investment that favorably impacts their bottom line.
Significant Experience
Publicly Traded Oil Products Refiner
Board of Directors (Chairman of Audit and Risk Management Committees)
Chief Financial Officer
Developed the company's initial SEC reporting systems and framework
Designed hedging strategy for refined products
Global Investment Bank
Business Unit CFO
Led the global commodities PNL reporting (power, natural gas, oil, and agriculture)
Developed global risk management and trading platform
Responsible for risk management activities related to futures and option contracts
Private Equity Backed Grain Merchandising
Chief Financial Officer and Risk Officer
Responsible for risk management, technology, and finance related activities
Executed 5+ acquisitions and integrated acquired companies
Privately Equity Backed Energy Services
Chief Financial Officer
Raised $75M senior secured credit facility
$100M private equity-led recapitalization
Managed financial, risk management, technology, tax and supply chain
Global Professional Services Organization
Senior Manager
Financial risk management consulting
Technical accounting, including mark-to-market
Valued commodity derivatives
PNL and MTM specialist
Areas of Practice
Complex Accounting Matters
Commodity Trading and Risk
Management
Derivative Valuation
Commodity PNL Reporting
Mark-to-Market Accounting