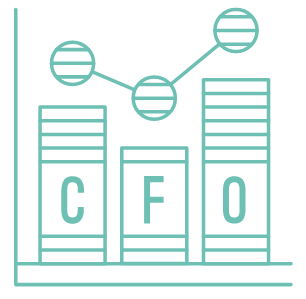 The Chief Financial Officer (CFO) of a company is a C-level executive responsible for understanding the financial position, developing financial strategies, and reporting financial information. There is no doubt that a CFO makes an enormous contribution to a company.
However, micro-cap public companies and other privately held businesses may be at a point were they need the expertise but are not yet ready to hire an in-house full-time CFO. In many cases, companies such as these are hiring Fractional Chief Financial Officers ("F-CFO"). There are a variety of benefits to hiring an F-CFO, as opposed to the traditional CFO.
What Can a F-CFO Offer?
SEC Reporting
An experienced F-CFO can assist with U.S Securities and Exchange Commission (SEC) reporting obligations. This is a highly technical area that requires years of experience to navigate.  Due to the unique needs of micro-cap and small reporting companies, having such a financial expert to supplement the internal management team can pay dividends.
Valuation of Business Interests, Derivatives and Complex Securities
An F-CFO can provide full service, independent valuations of complex securities (such as Options, Warrants, Convertible Bonds and Promissory Notes, Contingent Consideration and Earnouts). These complex securities require expert level skills to value, and the hiring of an F-CFO can save your business a significant amount of time and money.
Raising Capital
An F-CFO can prepare and present your financials in a way that will attract potential investors and working capital. Due to their multi-industry experience, an F-CFO may also have experience in fundraising to participate in pitches and negotiations in the search for investment growth capital.
Technology Adoption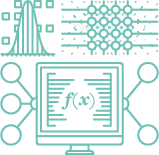 An F-CFO can recommend and oversee the implementation of the most efficient financial software platforms to streamline processes and enable a micro-cap company to scale. An F-CFO can also lead the implementation of new technology for financial insights and tax compliance.
Coaching


With wide expertise, an F-CFO can coach the CEO and other executives to tell the story behind the numbers. Although a CFO is trained to offer financial insights, the F-CFO provides training to help transform your business into a data-driven company.
What Makes a F-CFO Unique?
Multiple Industry Experience
CFO's are well-seasoned professionals that have a wealth of experience working for diverse industries and businesses. This offers multilayered insights and networks that a full-time CFO may not provide.
Return on Investment
A full-time CFO is a salaried employee. On the other hand, a Fractional CFO's compensation is based exclusively on a deliverable or the hours worked for a micro-cap public company. This means that you only pay for what you receive in return. You can expect a substantial return on the investment you make to hire an F-CFO.
Proactive Growth
A Fractional CFO can help guide the executive team through tough decisions on the direction and future of the company. They can apply their vast experience to provide critical advice on the financial health of the company, key transitions, and future goals.
Flexibility and Scalability
It is far easier to scale an F-CFO than a full-time CFO. You can use an F-CFO as much or as little as you see fit based on financial and business planning needs. In a less busy time of the year, it is easy to scale back the services of a Fractional CFO.
Outsider Perspective
A full-time CFO may have biases based on one's personal relationships or inside perspective of the company. An F-CFO will offer impartial advice on difficult decisions.
A Fractional CFO can fully embrace the vision of top-level executives and implement the best financial strategies to accomplish your goals.
Contact Vine Advisors today to tailor a custom Fractional CFO solution for your business.