China is Now the Largest Buyer of US Pork – From 4th to 1st in Six Months – That's a BIG DEAL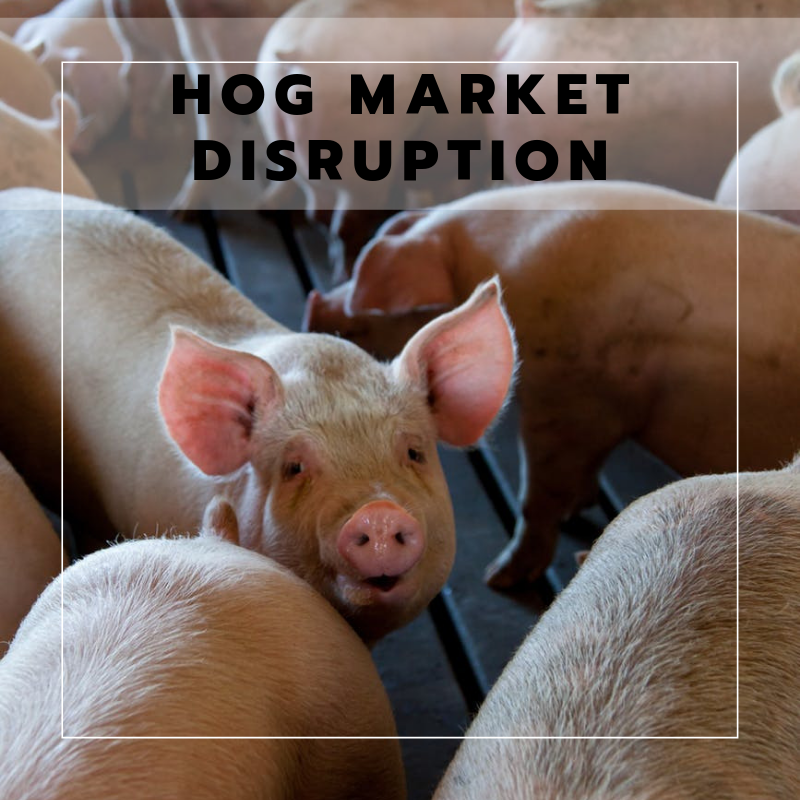 China has become the largest buyer of US pork even with large tariffs. Why hasn't the hog market responded as expected to the ASF issue in China and increased Chinese imports of pork? I will give you two reasons and then why a rally is getting closer. Speculative money got long live hogs in April anticipating large buying from China would push cash hog prices higher. It was a reasonable theory, but the market stalled as hog export shipments didn't grow according to the specs plan. The spec net long position has been reduced by nearly 50% as the hog market has gone from $102 to $75. The risk of ASF reaching the US and devastating the market has kept buyers away. Hog futures and speculators got ahead of the story.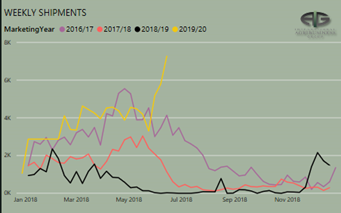 We may be at the beginning of the story. The US typically exports(ships) around 20,000 tons of pork a week. China is usually the 3rd or 4th largest buyer of US pork, taking from zero to 4,000 tons per week. Last week China took 7,200 tons (Figure 1). That's not the real story. The real story is that China has outstanding sales – booked and unshipped of 166,000 tons versus normal of 20,000, meaning China could take 8,000 tons per week for almost five months – into November – without booking another pound.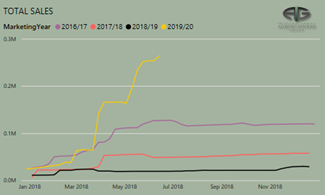 Why is the level of outstanding sales the key to the story? Much of the meat trade is done "at the market", meaning priced weekly or monthly. Small portions are priced in advance. The markets are subject to short term price spikes when supplies are disrupted. For example: earlier this year poor weather in western cattle feed lots slowed shipments of beef causing the beef market to rally to $125, now at $109. An extreme example was in 2014 when the US hog herd was impacted by PED shrinking the supply by 10%, causing hog prices to almost double. The market is overly sensitive to any disruption to the "normal flow". The normal flow is about to be disrupted. It isn't disrupted by export sales (bookings), it is disrupted by larger export shipments. US shipments of pork to China are up 80,000 tons YTD, export sales are up 240,000 tons (Figure 2). Total outstanding sales for pork to China are up 1,400% from 5 Year Average (11,000 tons) to 166,000 tons! China has even booked 10,000 tons of pork to ship in 2020 – very rare (Figure 3). Total YTD export sales are up 27%.
The corresponding 94% YoY increase in the total outstanding sales due to China – 151k tons – is still a small piece of overall production. US and world meat markets run on very little residual supply. An increase of 94% still represents a significant disruption to the residual supply.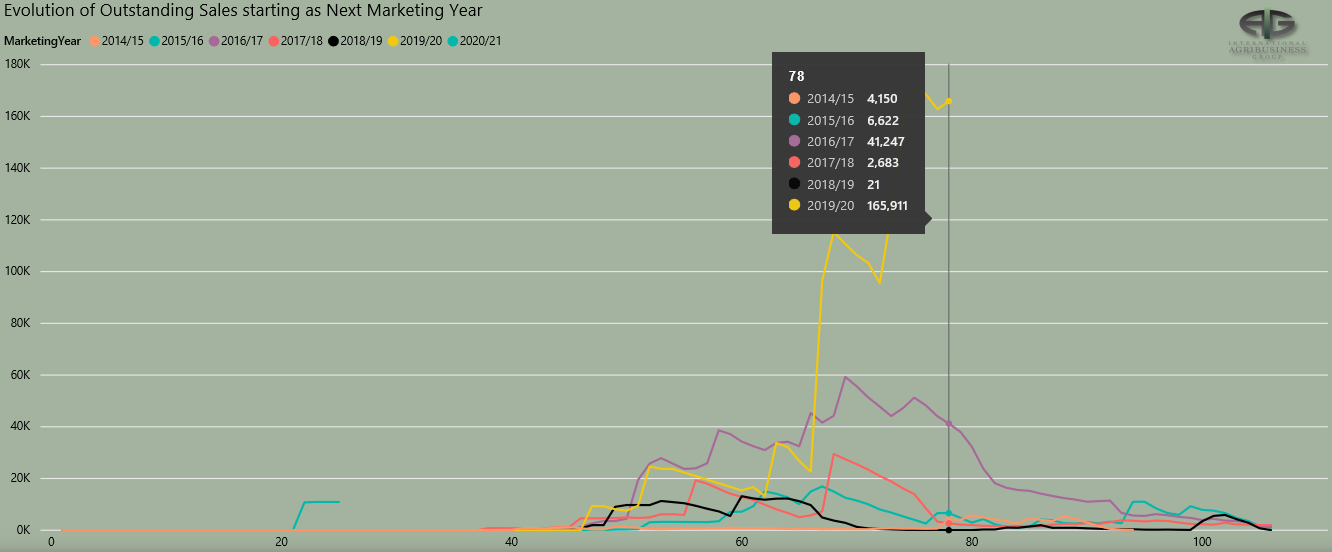 What does the future hold? The impact of ASF to China is being assessed daily. The assessment is completed in a bit of a fog with the lack of real data. Our best guess is 20% of the Chinese hog production has been lost. 20% of the Chinese production equals 10 MMT. Total world pork trade in 2018 was just over 8 MMT. Replacing 10 MMT with imports would be one of the largest disruptions to the meat market in my 30-year career. The nearby demand from China is being impacted to a small extent by the Chinese ban on Canadian pork, pushing more Chinese business to the US. Sales from the EU to China have also picked up, latest data is March. Outstanding sales in EU are unknown.
A resolution of the trade war with China would support more US pork sales.
Timing for commodities is always difficult. Ease into this with calls.